easyCBM® was designed by researchers at the University of Oregon as an integral part of an RTI (Response to Intervention)/MTSS (Multi-Tiered Systems of Support) model. From the start, developers have emphasized the goal of the system: to facilitate good instructional decision-making and ultimately improve student learning outcomes.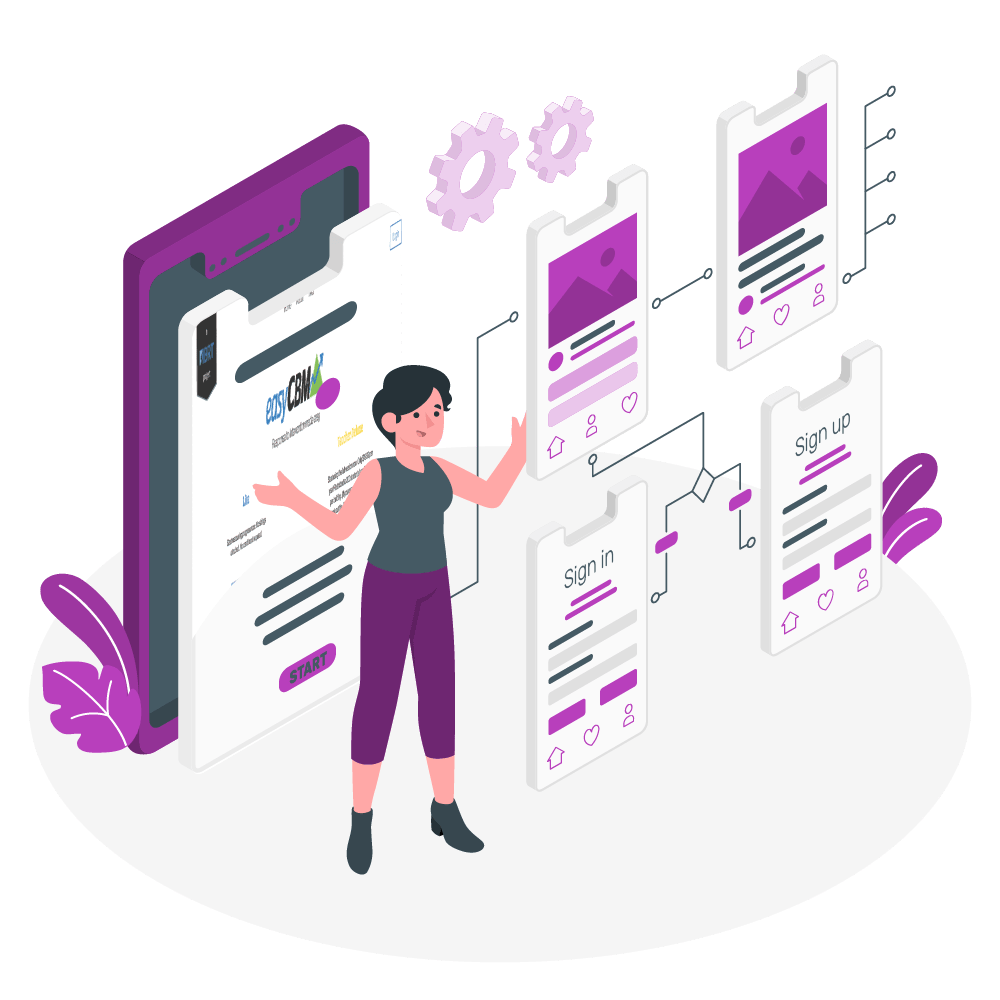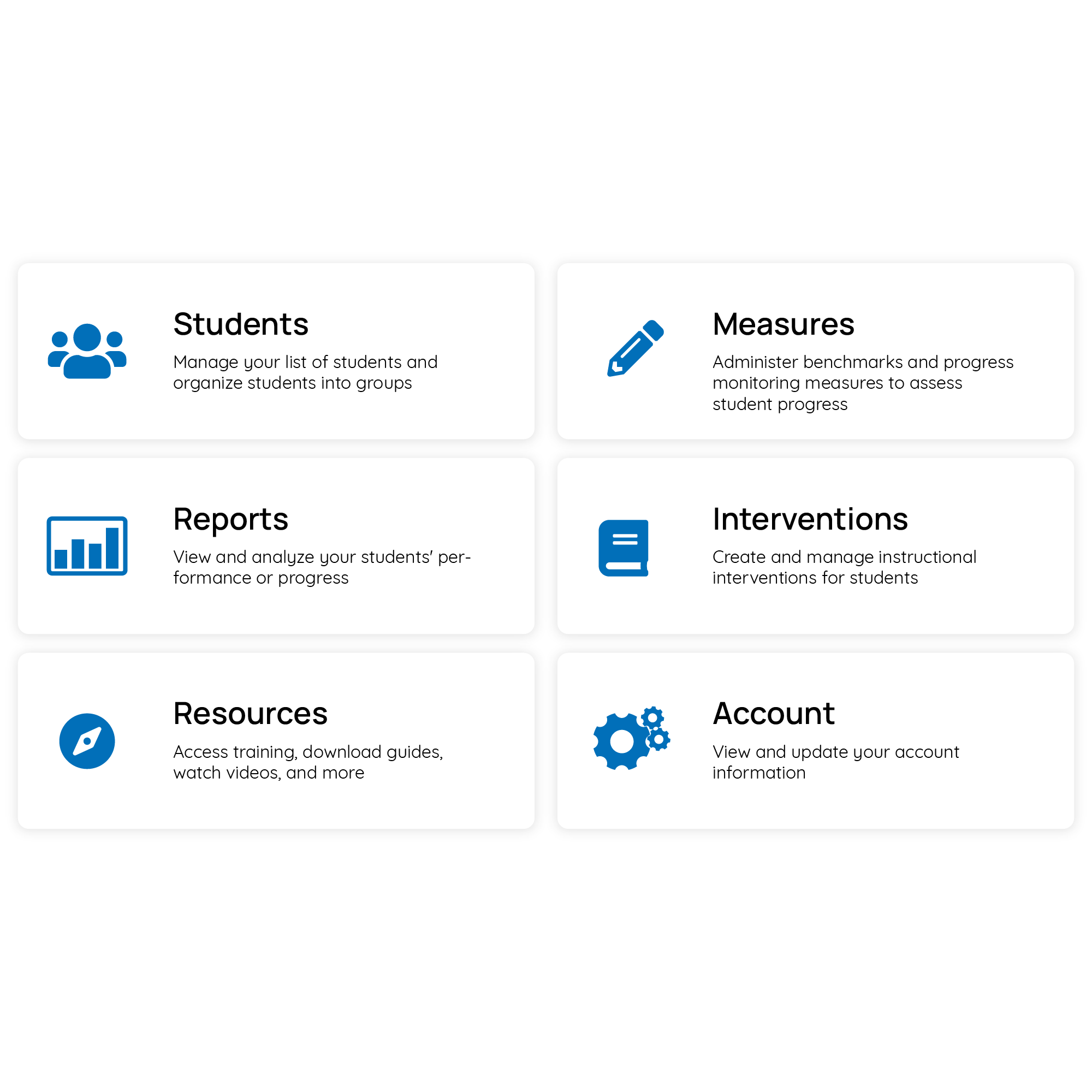 The free Lite Edition of all three softwares, which includes many of our progress monitoring measures, offers a risk-free way to try out the system.
The Teacher Deluxe Edition adds additional progress monitoring measures as well as benchmark screening assessments and report enhancements. For a low annual subscription, it's the perfect solution for teachers working in districts that are not interested in systems-wide approaches.
The District version, offered exclusively in partnership with Riverside Insights Publishing, is the answer for systems-wide applications.
To sign up for a free Lite Edition account, go to easycbm.com
Properly Designed for Teaching
Designed by researchers at the University of Oregon as an integral part of the RTI (Response to Intervention) model, easyCBM brings 30 years of peer-reviewed research into the hands of classroom teachers. Beginning with a grant from the federal Office of Special Education Programs in 2006, easyCBM has been refined with over $5 million of additional grant funding from the Institute of Education Sciences. easyCBM is widely recognized as one of the most state-of-the-art systems in support of Response to Intervention available today.
We work with school district partners across the United States to study and improve the system with ongoing validation studies and a focus on supporting improvements in learning for all students. This collaboration between one of the most renowned research universities in the United States and school districts is part of what sets easyCBM apart from the rest.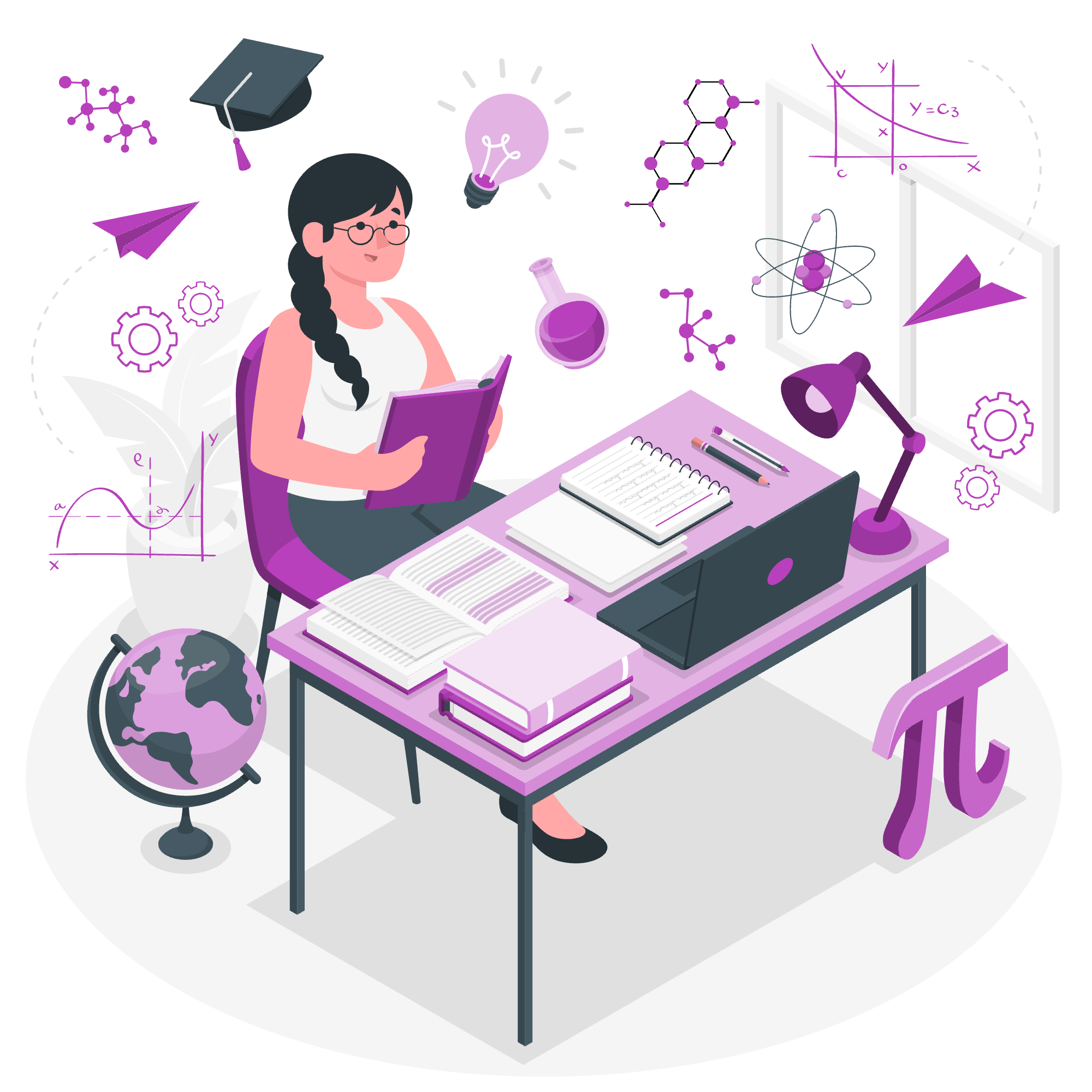 Sign up today at easyCBM.com. Create an account to view what we have to offer at no cost.
Use student learning data and the intervention log to hone your professional practice in real-time.
With targeted instruction and sensitive measures of progress, your students' learning can accelerate throughout the year.
Our software is optimized for all screens and devices. Laptops, tablets, desktops – even phones – no problem!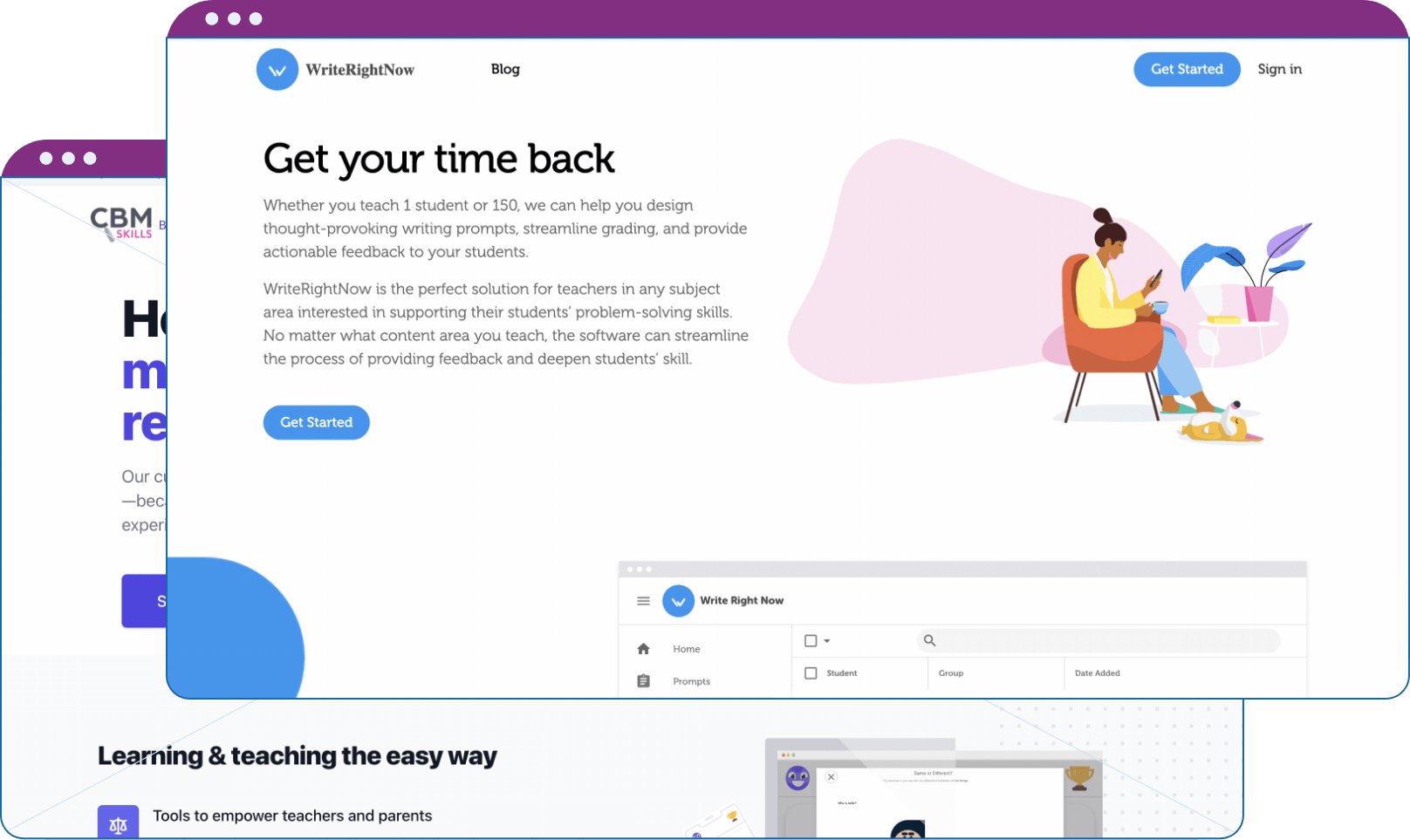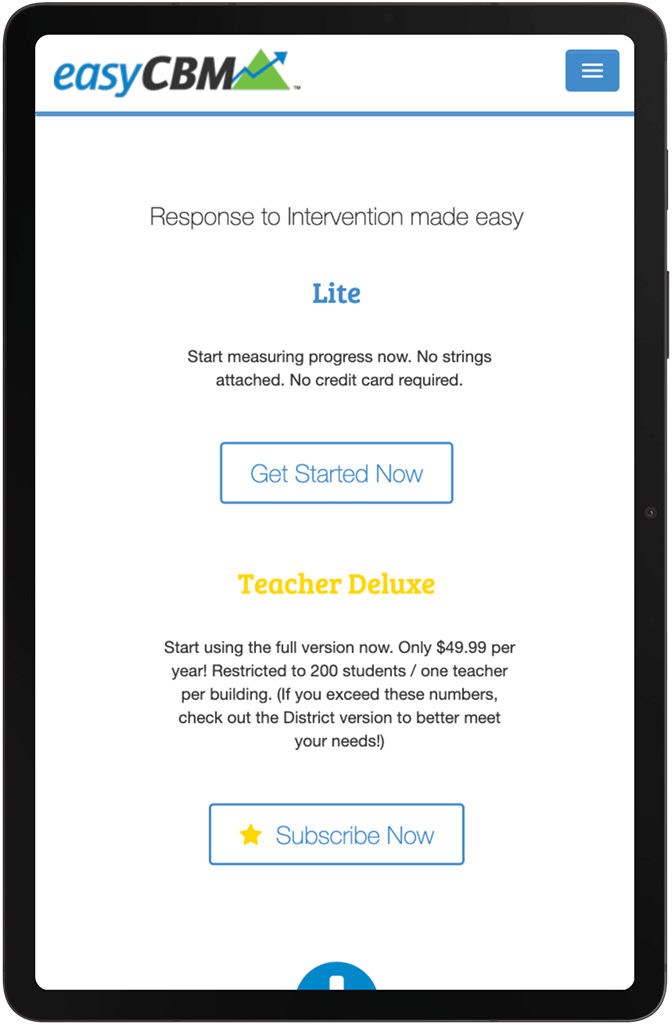 Assessment
Choose from a vast array of assessments, K-8, to measure students' strengths and weaknesses.
Improvement
Student performance and progress is automatically graphed in real-time, fueling renewed excitement and motivation for learning.
Reports
Select Individual Reports for sharing with students and parents and use the Group and Item Analysis Reports for lesson planning.
Our apps are easy to use and designed by and for educators.
Getting Started
Sign up for our app and create an account.
Organizing Assessments
Review the User Manual and free online training to see how our software can help your teaching.
Making a Difference
Add your students, log the instruction you're providing, and track its effectiveness over time. Use this information to fine-tune your approach to support individual student needs.
Reviewing Reports
A variety of reports helps with whole-class lesson planning as well as selecting appropriate interventions for small-group or individual instruction.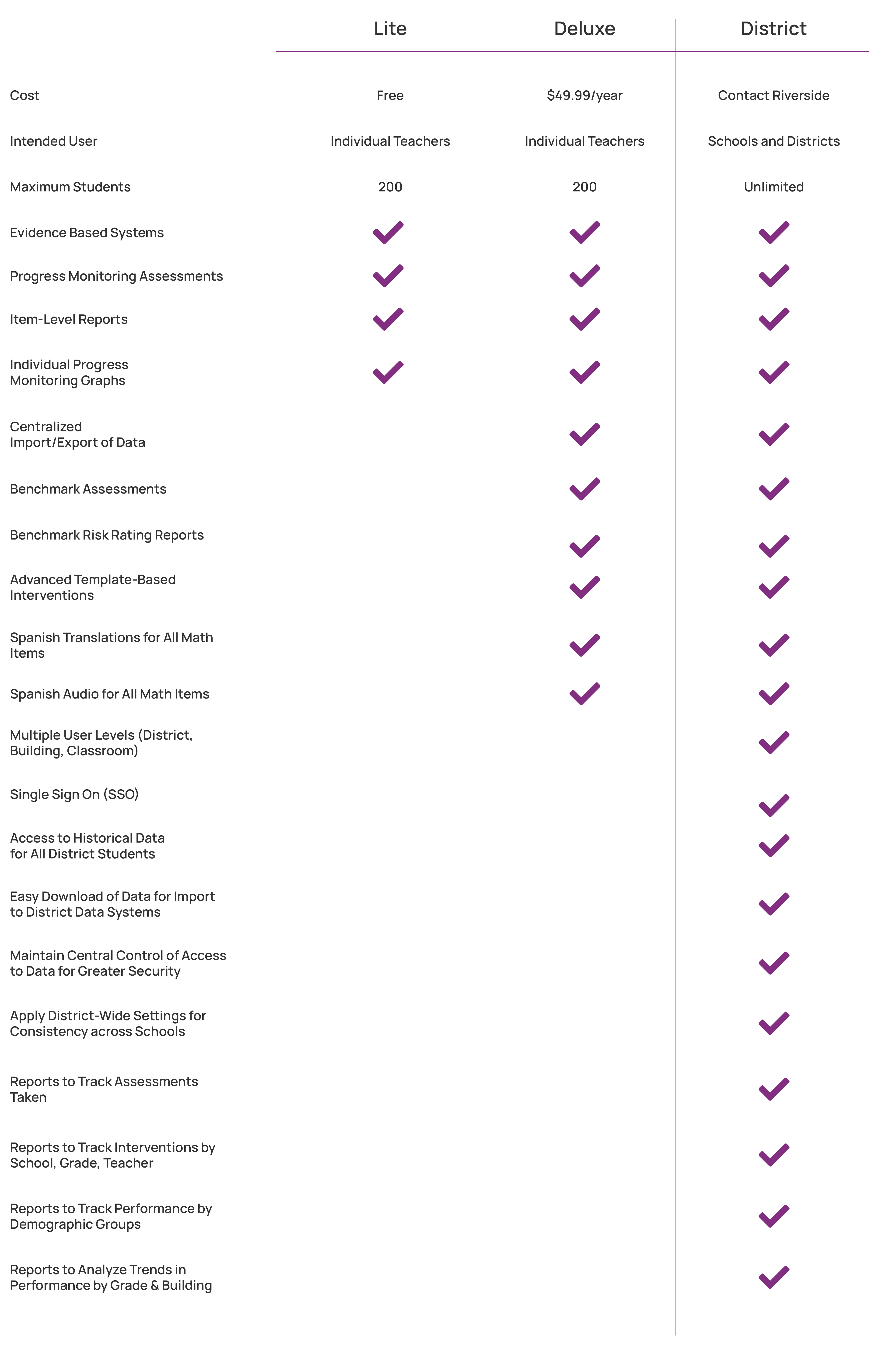 Feel at ease knowing that you have access to a research-based tool that can help you take your teaching to the next level.
Reading
Letter Names
Rapid Automatic Naming
Letter Sounds
Phoneme Segmenting
Word Reading Fluency
Passage Reading Fluency
Vocabulary
Basic Reading (Literal Comprehension)
Proficient Reading (Literal, Inferential, & Evaluative Comprehension)
Spanish
Syllable Sounds
Syllable Segmenting
Word Reading Fluency
Sentence Reading Fluency
Vocabulary
Math
Numbers and Operations
Numbers, Operations, and Algebra
Geometry
Measurement
Geometry, Measurement, and Algebra
Proficient Math
Basic Math
Proficient Math
Accommodations
Read-aloud and Spanish language supports are included for all math measures. Extended time and larger font displays built-in for all measures
Ease-of-Use
Specifically created to make teachers' work easier and more effective, with built-in professional development and easy-to-use guides
Accomplishment
Look forward to celebrating your students' success as they master the content
Don't miss out on our other curated apps and support